Lash Training (Deposit Confirmed Only)
Regular price
$950.00 USD
Regular price
Sale price
$950.00 USD
Unit price
per
This option is ONLY for those I have spoken to about my lash training and have sent a deposit over, finishing off the rest of the payment with a payment plan.
Share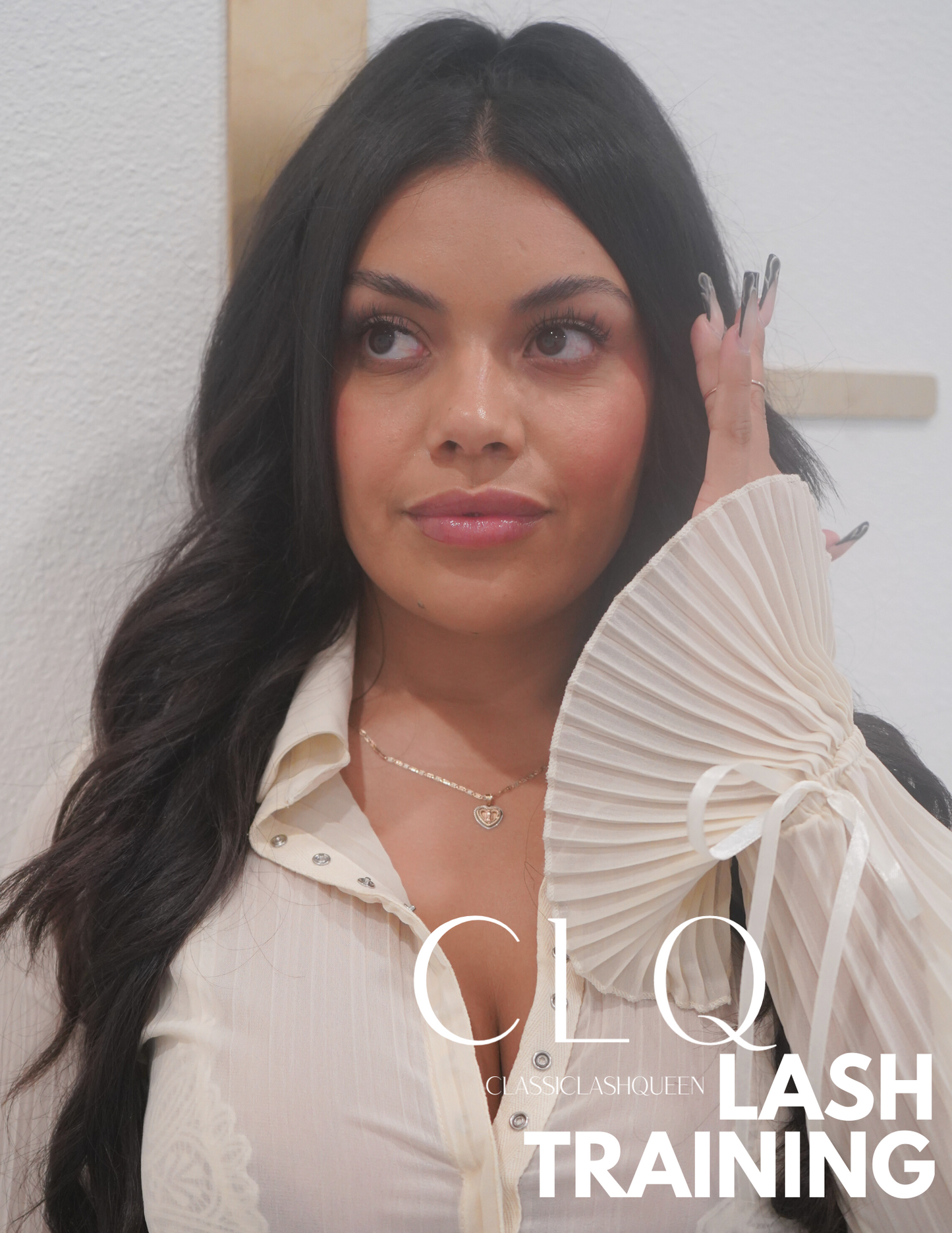 Best investment
The price may seem like much but for what you get it's definitely worth it. I knew little to nothing about lashes but still wanted to get into the lash business game. There is so much that goes into lashes and she covers basically all of it. Although it's only 2 days those 2 days are intense and you get so much practice and information that you learn everything you need!! And in case you have awful memory, Ruby gives you an entire manual to keep that you can use as friendly reminders. Besides lashes, Ruby also goes into the business aspect so you can ACTUALLY succeed. Shes a great mentor as she not only educates but also ensures you're set up for success through all her information, and resources provided. You quite literally get all the tips and tricks along with your own tools to get started. I already have my business page set up and models lined up along with people eager to be my clients and that's after only 2 days of doing lashes and I have Ruby to thank for that. Seriously sign up you'll thank yourself later! Thank you Ruby !!! 💋❤️
Lash course experience
Working with Ruby was one of the best experiences. She is not only a great teacher but also a great mentor. She provides you with a full kit that includes everything you need to start lashing. I highly recommend this course to anyone who is looking forward to become a successful lash tech. Not only does she teach you but she also sets you up for success in starting your business/career. I am truly thankful and inspired by Ruby. I can't wait to see what the future holds for me. Thank you Ruby! ♥️
Amazing Mentor!!!
Wow where can I start!!! This was the best decision I took to take this lash course with Ruby. From not knowing anything about lashing to being so confident after the course it still amazes me. Ruby is so patience and understanding, she makes you feel so comfortable and has much a calm, relaxing environment to work in. She doesn't let you leave without any doubts! Her work ethic is amazing her customer service skills as well, she is so great at what she does and secures you if you stay persistent you'll be as good as she is. She goes from the eye anatomy to expanding your business with tools you can only get in her lash course. You will also learn how to treat a client since they walk in the door until there completely satisfied with there lash set. Let's talk about the kit!!! I was so amazed at all the materials included in the kit. It's everything you need to start lashing as so as your training is over, and all the products included is what she is currently using herself. Most important of all am happy I gain my first lash tech friend/Mentor. Am so thankful I found her to take my lash course, she's so amazing inside and out, you are a great human being Ruby 🫶🏼
Amazing lash course
So glad I took Ruby's training it was the best decision ever. I wasn't sure if I wanted to pursue a career lashing but after taking this course I'm completely in love with lashing now! Ruby was very patient and very understanding. I got frustrated and wanted to quit but that's not an option in her class she pushed me to keep going until I got it down packed. I loved how the space I worked in was so calm clean and organized it made it easier to relax and focus. I didn't leave her her class with a doubt in mind , she covered everything literally everything I needed to know and I'm so grateful for this experience I'm already taking clients and building my business! I highly recommend if you're considering lashing to take this training you won't regret it. Thank you again Ruby ❤️
Amazing lash course !
This lash course was amazing !
I went in knowing nothing and left with so much information and so confident in my abilities to grow in the business I want!
My trainer was the best , she was so patient and inspiring! She provided me with the best information to success in my career choice and with all the connections to grow as far as I can! I also finished the lash course knowing I can always feel confident is asking her for question and concerns even after we finished!
I gain a new subject , new career and new lash tech friend that will be with me to cheer me on and to guide me the right path to success!
So ready for what my future holds thanks to you!